Posts Tagged 'Wild animals'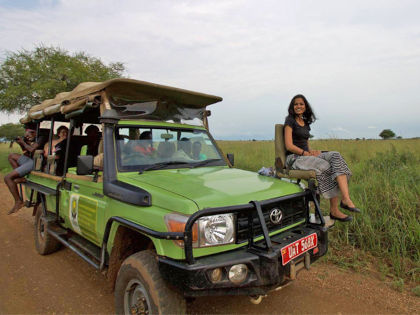 Tourism in Uganda, Africa
Tourism in Uganda is focused on Uganda's landscape and wildlife. It is a major driver of employment, investment and foreign exchange, contributing 4.9 trillion Ugandan shillings (US$1.88 billion or €1.4 billion Read the rest of this entry »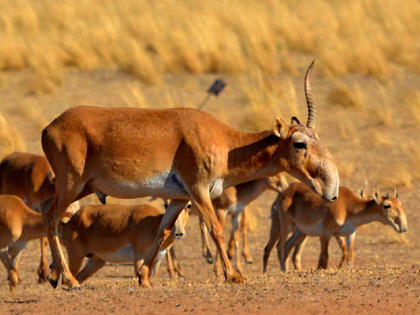 Steppe unicorns and ecotourism in Kalmykia
Tourists are interested in the unicorn as an indicator of the population's sex and age wellbeing, Read the rest of this entry »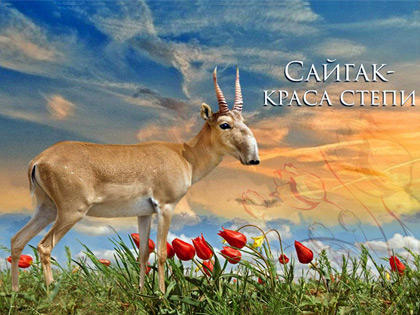 Black Lands
Kalmykia is in many ways a unique region, an area of vast steppes, deserts and semi-deserts, with an area (75,600 sq km) larger than many European countries.
Read the rest of this entry »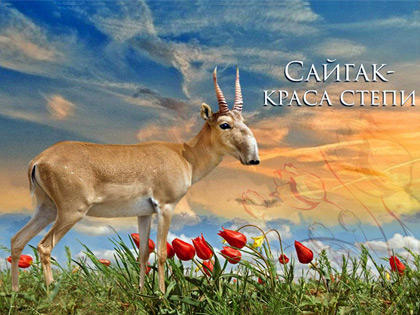 Rare animal protection
Specially protected natural areas
In Elista, the capital of the Republic of Kalmykia, the fate of saigas was discussed. Russia and the Lukoil oil company Read the rest of this entry »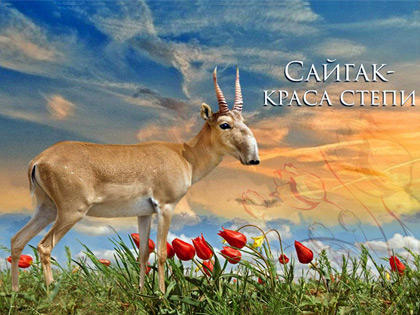 Wild life
How to develop ecotourism:
Near the watering places for the antelope will be installed special shelters for tourists and observation towers. Read the rest of this entry »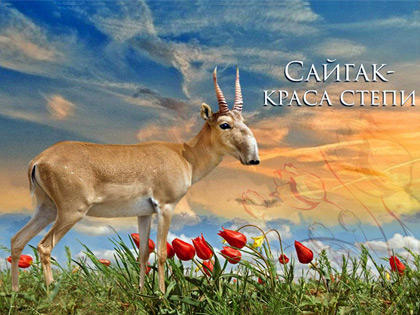 How to develop ecotourism
Ecological tourist routes of the "Black Lands" have become an attractive leisure option for tourists.
Now, eco-tourism or green tourism in Kalmykia is becoming very popular among travelers from Europe. Read the rest of this entry »
March, 3
World Wildlife Day
On 20 December 2013, at its 68th session, the United Nations General Assembly (UNGA) decided to proclaim 3 March, the day of the adoption of the Convention on International Trade in Endangered Species of Wild Fauna and Flora (CITES), as World Wildlife Day, which was proposed by Thailand, to celebrate and raise awareness of the world's wild fauna and flora. Read the rest of this entry »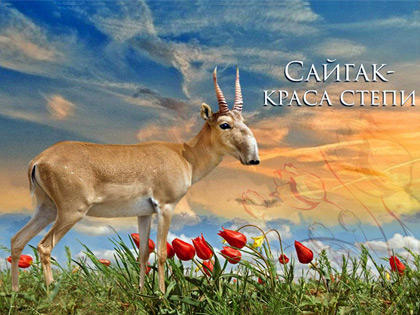 Excursion "Path of the saiga". Wild animals.
Unique locations, hiking and wild rare antelope!
You will make an excellent walking tour from 1000 to 5000 meters and visit the unique Biosphere Reserve in Kalmykia.
You will see saiga (rare antelope) in the wildlife. Read the rest of this entry »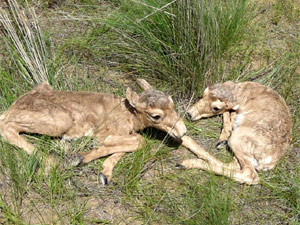 Saiga [ En | De ]
Saiga – a representative of the so-called mammoth fauna.
In Europe, these unique animals live in the North Caspian region (Kalmykia and the Astrakhan region), informed Rayma Saryaeva.
Today, the number of saiga reduced. Read the rest of this entry »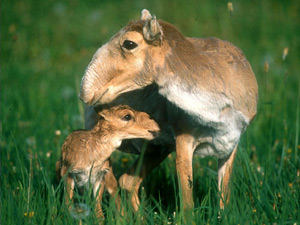 Death on the Steppes: Mystery Disease Kills Saigas
Before the end of the last Ice Age, saigas roamed by the millions in a range stretching from England to Siberia, even into Alaska. Eventually they moved to the steppes of Central Asia, where they continued to thrive — until the 20th century, when these strange-looking antelopes began flirting with extinction. Read the rest of this entry »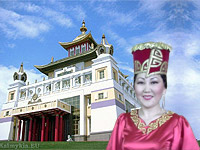 Today a group of the USA tourists came to Elista, the capital of Kalmykia. The tourists saw the places of interest in Elista and the history of the Kalmyk people.
Kalmyk guides told a lot of interesting about Buddhism, buddhistic monks an Buddha in English.
The USA tourisct decided Read the rest of this entry »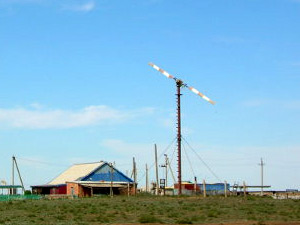 Center of Wild Animals in Republic of Kalmykia
[ De | Ru | Es | It ]
The Center for Wild Animals of Kalmykia (CWA) was created in 2000 by the Kalmykian government to address the growing crisis and steep decline in wild saiga numbers.
We invite you to visit the nature reserve!
You can see the Saiga antelope.
Saiga antelopes are the contemporaries of mammoths! Read the rest of this entry »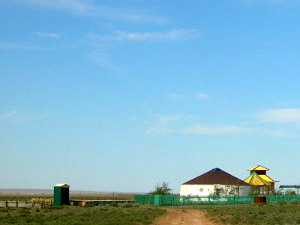 The Center for Wild Animals of Kalmykia (CWA) was created in 2000 by the Kalmykian government to address the growing crisis and steep decline in wild saiga numbers. The creation of the CWA allowed generating an "insurance" population that would also: Read the rest of this entry »