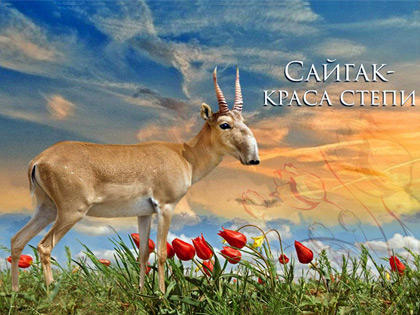 Black Lands
Kalmykia is in many ways a unique region, an area of vast steppes, deserts and semi-deserts, with an area (75,600 sq km) larger than many European countries.
To study and protect the unique nature, in 1990 the only such reserve in Russia was established in the Republic of Kalmykia – the State natural biosphere reserve "Black Lands".
The reserve "Black Lands" was established in 1990. Three years later, it received the status of a UNESCO Biosphere Reserve.
The Black Lands reserve is the only testing ground in Europe and Russia for studying steppe, semi-desert and desert landscapes. In addition, the Kalmyk saiga population lives on its territory.
Excursion "Path of the saiga" for tourists.
Welcome to "Black Lands"!