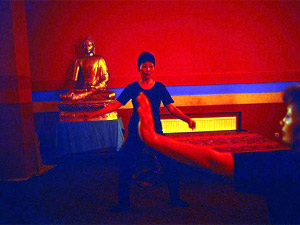 Tomas Van Houtryve about Kalmykia. Russian version
Earlier this year, I visited one of the most improbable places on Earth, the little-known Republic of Kalmykia.
Located on the arid steppe south of Volgograd, Kalmykia is Europe's only Buddhist republic.
It also bills itself as a Mecca for chess players. It is the headquarters of the World Chess Federation (FIDE), and a suburb has been built near the capital, Elista, expressly for holding tournaments and offering vacation homes to former champions. The game is mandatory for all Kalmyk school children.
Most unusually, the man behind all of this, Kirsan Ilyumzhinov, claims to have been abducted by aliens and says that "chess came to Earth from outer space." Below is a sample of pictures from my visit.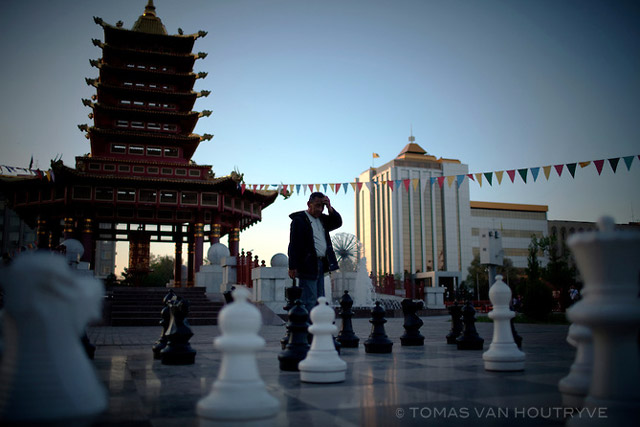 Photo 1. Men play chess open air chess on a massive board in Lenin Square, Elista, Republic of Kalmykia.
Photo 2. Women participate in a yoga class inside the main Buddhist temple in Elista.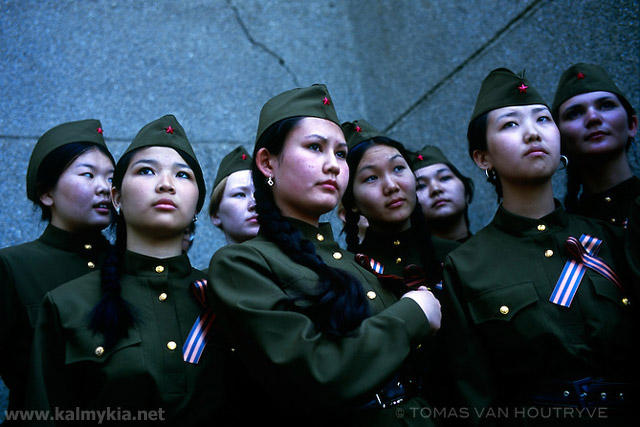 Photo 3. Girls wear soviet era military uniforms as part of Victory Day celebrations in Elista. Lenin's grandmother was Kalmyk, but that didn't save the population from the Communist Party's wrath. Stalin ordered the entire Kalmyk people loaded on to cattle cars and deported to Siberia after WWII.
Tomas Van Houtryve, documentary photographer.
Earth planet.