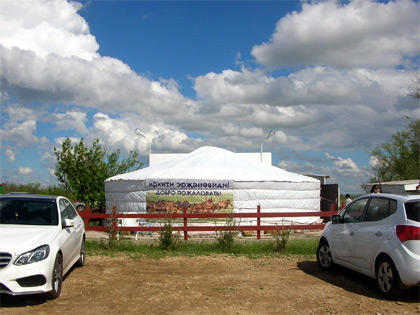 Foreign tourists can bring a profit of 15 billion
The government plans to increase revenues from receiving foreign tourists by 1.7 times by 2024.
Russia: The Association of Tour Operators clarifies that the government has approved the main directions of development of domestic and inbound tourism, improving infrastructure and improving the quality of tourist services, as well as promoting the national tourist product in the domestic and international markets.
Very interesting destinations are Moscow, St. Petersburg, the Republic of Kalmykia, the Republic of Dagestan, the Republic of Tatarstan and Lake Baikal.
To promote the development of export services it is planned to simplify the visa regime. The development of tourism infrastructure will be interconnected with the strategy of spatial development of the Russian Federation, including through the use of public-private partnership mechanisms. This means the creation of conditions for the formation of tourist products, and the removal of barriers that impede the development of domestic and inbound tourism.
Tour operators in the field of inbound tourism believe that it is possible and necessary to detail these measures, approved by the government of the Russian Federation. This concerns not only the simplification of the procedure for issuing visas, but also the introduction of an electronic version of permits, financing of press tours, and the representation of Russian participants in the travel market in international tourism exhibitions.
Photo: Nomad camp in Kalmykia (South of Russia)