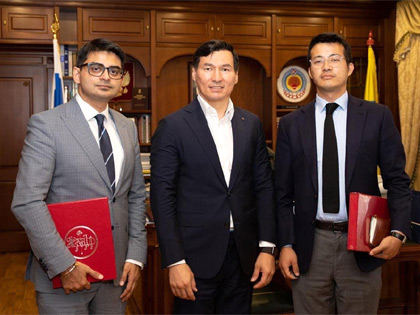 International relations [ Ru ]
Republic of Kalmykia and India explore infrastructure projects. The head of the Republic of Kalmykia, Batu Khasikov, has met a delegation from India, which has come to Elista to consider projects for international cooperation.
"India is ready to conduct joint projects with Kalmykia. First of all, we considered infrastructure projects that will benefit our residents. And also water supply programmes, tourism and anti-desertification projects," said Batu Khasikov, Head of the Republic of Kalmykia, after a business meeting in Elista.