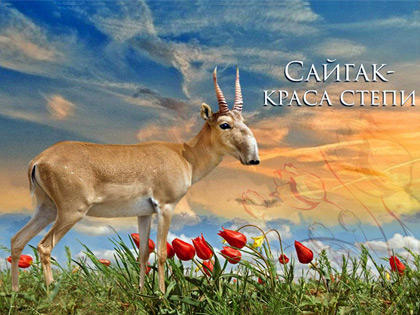 In the first half of summer, staff members of the Chernye Zemli reserve conducted a sex and age-based census of the saiga population.
The results show that there are 13,000-14,000 saigas in the population.
According to the count, adult males account for 17.1% of the population, 39.5% are adult females and 43.4% are juveniles of both sexes. The yield of young saigas, 1.09 saiga calves per female, is comparable to the long-term average when the population was in a stable healthy state.
According to long-term scientific studies of the Kalmykian saiga population, in the most favourable years this indicator was 1.28. In unfavourable years, the index was 0.31 young per female.
The essence of sex and age census is to determine the qualitative composition of the population in three groups: mature males, mature females and current year juveniles. The census is traditionally conducted in early summer, because by the end of July young saigas reach the size of adult females and they cannot be distinguished at a distance.