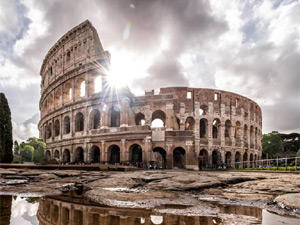 Italy
The official name of Italy is the Italian Republic (Italian. Repubblica Italiana) – a state in southern Europe, in the center of the Mediterranean. Italy is part of the European Union and NATO since their inception, is the third largest economy in the European zone. Read the rest of this entry »
Officially the Kingdom of Spain
Spain is a great country!
Spain is officially called the Kingdom of Spain – a sovereign state in southwestern Europe and partly in Africa, a member of the European Union Read the rest of this entry »
France – Great country!
France is a transcontinental state, including the main territory in Western Europe and a number of overseas regions and territories.
The capital of France is Paris. Read the rest of this entry »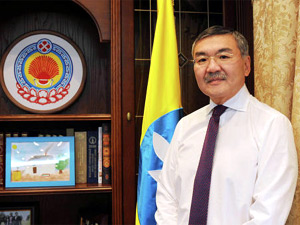 The Council of Europe [ Ru | Es | It ]
News from Europe. International relations.
Head of the Republic of Kalmykia Alexey Orlov as a member of the delegation of the Russian Federation arrived in Strasbourg (north-east of France), where from 28 to 30 March 2017 participates in the 32nd plenary session of the Congress of Local and Regional Authorities of the Council of Europe. Read the rest of this entry »
Hell's devils: How Russia's steppe warriors took on Napoleon's armies
July 28, 2014 Alexander Vershinin, Special to RBTH
Direct descendants of the fearsome Mongol hordes of Genghis Khan, in the early 19th century Kalmyk cavalrymen were to play a significant role in driving Napoleon's Grande Armée out of Russia and all the way back to Paris, with their ancient battle skills sowing confusion and terror in the French ranks. Read the rest of this entry »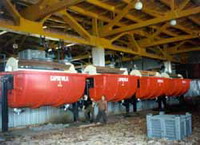 Primary wool processing factory "Elmi" was commissioned in 1996 in Elista. Processing capacity – 20 thousand tons of wool in bulk.
The factory "Elmi" is equipped with modern automated equipment company "Amalric Internationale" (France) and has advantages over existing counterparts, particularly in the energy intensity of the final product. Read the rest of this entry »
The Chessman Cometh [ En | Ru ]
An interview with globe-trotting chess promoter, former president, and freelance diplomat Kirsan Ilyumzhinov.
INTERVIEW BY JOSHUA E. KEATING. MAY 9, 2012
Kirsan Ilyumzhinov garners an awful lot of press for the president of the World Chess Federation. But he's not exactly your average chess buff. From 1993 to 2010, he was president of the Russian republic of Kalmykia and became known for his efforts to transform the remote Buddhist region into an international chess mecca as well as for his frank comments about an encounter with aliens he claims to have had in 1997. (He was also widely criticized for his autocratic rule over the impoverished republic.) Read the rest of this entry »
13th meeting of the Goose Specialist Group
From Thursday 24 March to Tuesday 29 March 2011 the 13th meeting of the Goose Specialist Group of the IUCN-SSC was held in conjunction with the 4th meeting of the Russian Goose, Swan and Duck Study Group (GSDSG) of northern Eurasia in Elista, Kalmykia (Russian Federation).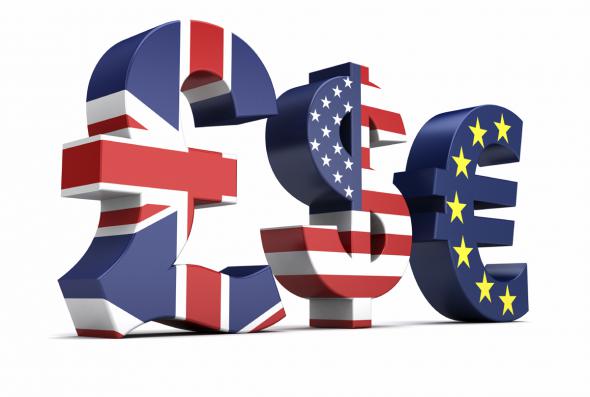 A group of World Bank and EU experts will conduct a monitoring of effectiveness of authorities of Republic of Kalmykia, as a REGNUM correspondent was told by Elena Malunova, the republic's Deputy Economic Minister.
Read the rest of this entry »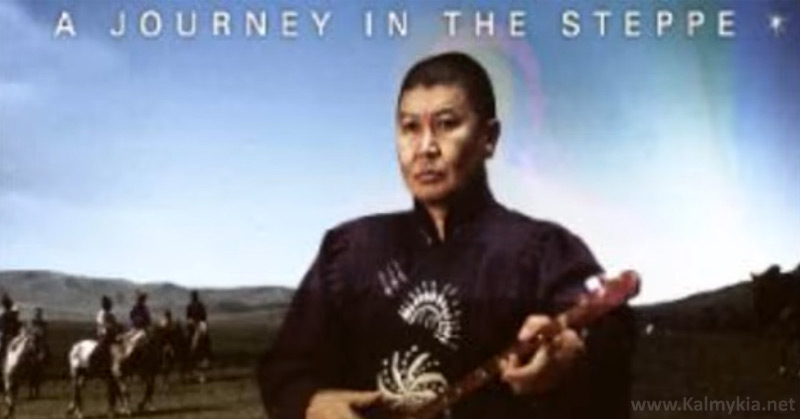 Okna Tsahan Zam new album "Shaman Voices"
"A journey in the steppe"
Ethnic songs, Throat singing, overtone singing.
Claude Samard Polikar.
France, 2004.
"East-West fusion with a difference… done in a vastly better way than any other fusion with overtone singing that I've heard."
Geoff Burton (UK fRoots magazine) Read the rest of this entry »
Madame Michel Julien: We decided to be useful to our historic homeland. [ Fr ]
Madame Michel Julien already visited to the district center Malye Derbety last year.
This time with her arrived a husband Claude Julien, sister Namcha Dodini-Bambinova with her husband Michel, brother Marcel and his daughter Natalie. They arrived to admire the beauty of Kalmykia, meet people and render a small sponsorship, reports Stepnaya Nov'. Read the rest of this entry »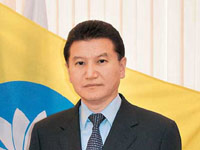 My dream is to turn Kalmykia into a republic in which citizens are proud to live just as in America, England, Japan or France.
We must do everything we can to ensure that our children can say with pride: "I live in Kalmykia". Everyone must begin to think of his or herself as a resident of Kalmykia first, and only then a Chechen, Darghin, Russian, Kalmyk or Ukrainian. Your little homeland, the land on which Read the rest of this entry »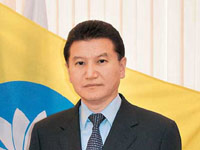 During that visit I finally found myself with an hour or two of free time. The meeting had been scheduled for the evening. Spring. I took a walk around the capital of France. Fine smells mingled with the thawing snow and the acrid car exhaust. I walked along a bridge, past two your people kissing, past a smiling street trader peddling badges, old coins and chains, and past British tourists. Suddenly I saw the world-famous Isle de la Cite and then the enormous grey wonder of the slowly approaching Notre Dame.
I bought a ticket, entered the building, sat down in the third row and felt my chest slowly fill with a sweet pain. How many times had I dreamed of coming here! I felt intimations of a miracle. Read the rest of this entry »