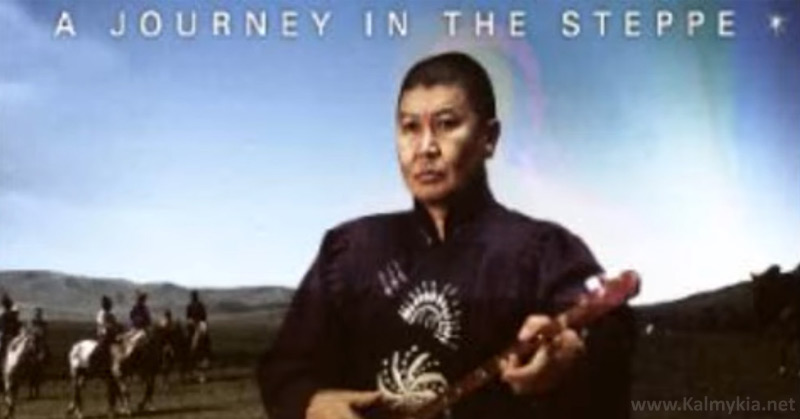 Okna Tsahan Zam new album "Shaman Voices"
"A journey in the steppe"
Ethnic songs, Throat singing, overtone singing.
Claude Samard Polikar.
France, 2004.
"East-West fusion with a difference… done in a vastly better way than any other fusion with overtone singing that I've heard."
Geoff Burton (UK fRoots magazine)
Claude Samard Polikar is an explorer of musical landscapes. Over the years he has traveled successfully across many diverse musical territories as a musician, arranger, producer and film composer.
Credits
Okna Tsahan Zam, voice, dombra
Claude Samard, guitars, dombra, dobro, programming
Steve Shehan, Fab Driguès, percussions
Laurent Vernerey, bass
Peter Herbert, upright bass
Jean Musy, string arrangements
Epi, Oleg Mankuev, morin-khuur
Oleg Mankuev, khoutchir
Nadbid Mandjiev, limba (flute)
Merguen Nastinov, violin
Elza Sarangova, djinguenuur (cymbalum)
Viktor Pitkeev, Bavaush, dombra
Viatcheslav Kenzeev, dombra alto
Alexandre Badma-Goriaev, accordion
Rosa Bousakova, chanze
Snooze, drum programming on "Davour"
Arranged,Recorded and Mixed by Claude SAMARD at Studio 124
Other recordings at: Pigalle sound, Safar Studios, Bleep Studio (Paris)
Elista (Kalmykia)
Ulan Bator (Mongolia)
Engineers : JM Knapp, Seb, Christian Lieu, Yann Arnaud @ C.Samard
Mastering at Dyam by Raphael Jonin
Okna Tsahan Zam Tour Management : ACCENTONIC BUDA RECORDS.