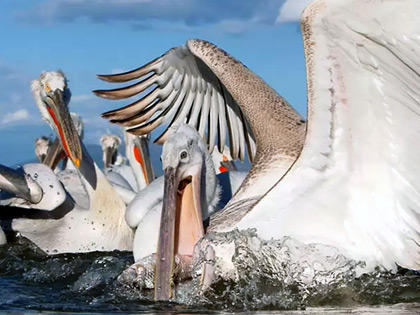 Rare birds [ Ru ]
In dozens of times increased penalties for causing harm to flora and fauna. The corresponding order of the Ministry of Natural Resources and Environment has already been registered by the Ministry of Justice.
Now, the fine will be up to 300 thousand russian rubles. Experts hope that such amounts will make poachers think before you destroy the flora and fauna. This topic is especially relevant on World Day for Safety and habitat, which is celebrated today. And on the territory of Kalmykia are several unique ponds reserves where rare species of waterfowl.
On the waters of Kalmykia nest about 130 species of birds and 50 species occur during seasonal migrations, and 23 species listed as endangered. At the Lake Manych Gudilo nest and hibernate rare species of birds. Some of the names of these birds are like children's fairy tale book – then you and the Dalmatian pelican, and the mute swan, and the demoiselle crane, Black-headed Gull and. According to the chief specialist of the wildlife and aquatic Vladimir Badmaev, every year the number of Red-geese, goose, Lesser White-fronted, the steppe eagle is getting smaller.
"We have an open steppe, semidesert area combined with forest vegetation, with wetlands. Due to the fact that the two zones overlap, biodiversity increases Kalmykia. Inhabit steppe and fauna species Turan", – said Vladimir Badmayev.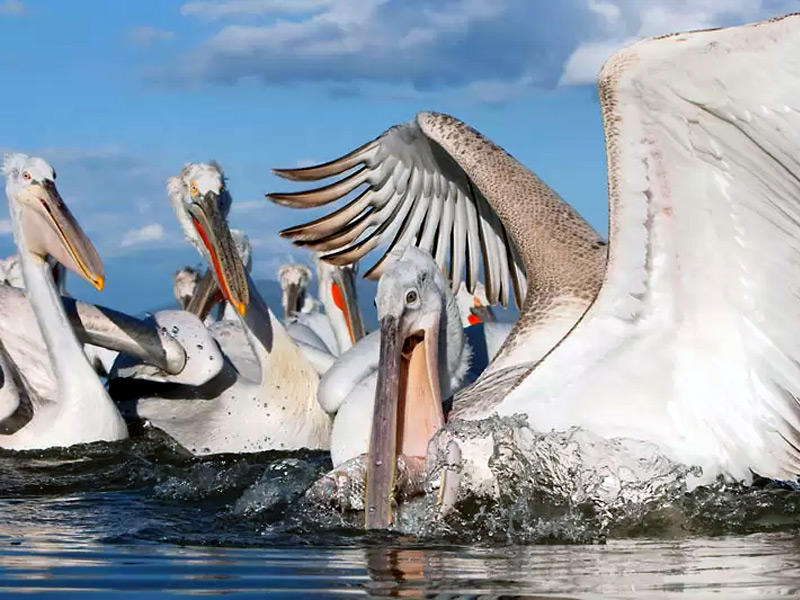 At the Lake Deed Hulsun Yashkul region and home to curly pelican, Karavaiko. According to experts, information on the number of migratory waterfowl are not always objectively reflect the scale of the flyway, as part of their migrating at night. But the object of hunting of rare birds is the White-fronted Goose. For illegal fishing in Kalmykia poacher faces a penalty of up to 100 thousand russian rubles.
"In recent years, we limit hunting in places such as the Kuma-Manych depression. Here we are hunting close to the birds could breed here and bring their young", – said Vladimir Badmaev.
Conservation of wildlife Kalmykia interested scientists from many countries. It is no coincidence Elista was the venue for the International Scientific Forum.
Delgir Enyaeva, Dmitry Dzhambinov. Southern steppe of Russia
Elista, Kalmykia