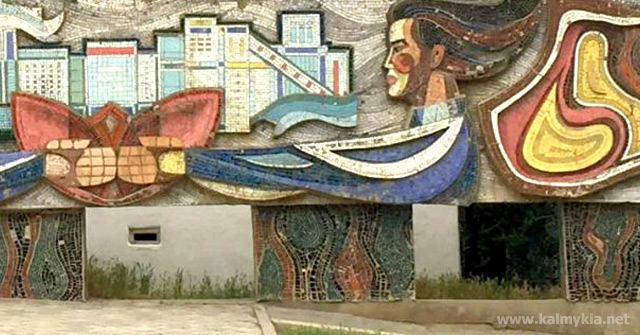 Kikeev Ochir Khulhachievich – Honored artist of the Russian Federation and President of the Association of free artists "Dzungaria"
A personal exhibition of the famous artist Ochir Kikeev will soon be held in Elista for his 80th birthday, the head of the cultural department reports.
Opening June 11 at 16:00.
The personal exhibition will feature 52 paintings from the collection of the National Museum of the Republic of Kalmykia.
The exhibition in Elista, the capital city of the Republic of Kalmykia is unique because it will feature previously unexhibited canvases, paintings from the private collections of friends and relatives of the artist.
The exhibition will include a triptych, made for the anniversary of the painter's daughter, artist Yatska Sokuleva and author's graphic drawings from the family collection, which the viewer will see for the first time.
Photo: Mosaic in Elista