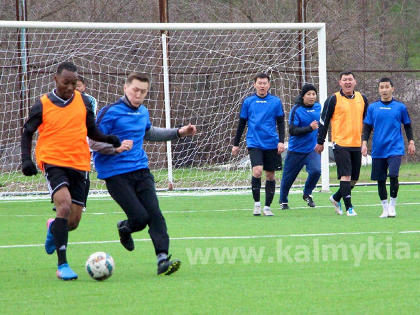 On Saturday, June 19, Elista will host the XXXII All-Russian Olympic Day, dedicated to the Games of the XXXII Olympiad in Tokyo, reports the deputy head of the sports department KalmykiaNews.
Program of the event
Sporting dignitaries and leading athletes of the Republic of Kalmykia will take part in the opening ceremony of the Olympic Day.
Date and venue: June 19 at 11:00 a.m. at the Vostochny stadium in the 8 micro-district of Elista.
The program of the Olympic day includes city sports tournaments: streetball among men, volleyball among women, and mini-football among children.
The program will be completed on June 19 by an athletics race at a distance of 1000 meters.
On June 20, Elistinians and guests of the capital will have an open city soccer tournament among veteran sports teams and a chess blitz tournament among schoolchildren.