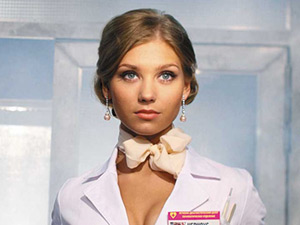 A device for rapid detection of antibiotic-resistant microorganisms appeared in Kalmykia.
Elista. The microbiological laboratory of the P.P. Zhemchuyev Republican Hospital has a modern "Phoenix M50" system for identifying microorganisms and determining susceptibility to antimicrobial agents. The "Phoenix M50" system makes it possible to significantly reduce the time needed to obtain results.
When a manual test was carried out, the examination took five to seven days, but now the result will be ready in two days. Gilyana Badmaeva, head of the microbiological laboratory, told about it. According to her, the apparatus is considered the most reliable system equipped with a special panel with an expanded spectrum of antibiotics. The device quickly and qualitatively determines the type of microorganism, the antibiogram of 20 antibiotics. The device has been working at the hospital for several months already.
The laboratory carries out diagnostics of diseases of in-patients and out-patients. Studies are performed for infectious diseases hospital number three and for post-cop patients undergoing rehabilitation. They also do PCR diagnostics for coronavirus, a quantitative test to determine antibodies.
"The device gives highly accurate results electronically, which is convenient for the attending physician. The system determines the antibiotic sensitivity of most bacteria that cause infections in humans. It also identifies and monitors the different mechanisms of bacterial resistance to antibiotics. This allows doctors to make a reasonable choice of therapy and monitor the results," says Alexander Kalayev, interim chief physician of the P.P. Zhemchuyev Republican Hospital.