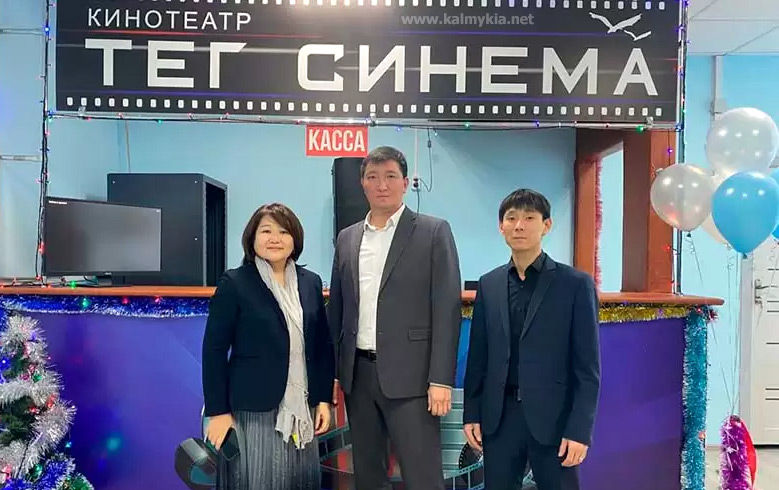 Kalmykia. Today, December 27, in the village of Tsagan Aman opened a new modern cinema "Tag Cinema". This was made possible thanks to the project "Culture" with the support of the "Cinema Fund", the press service of the administration of the Yustinsky district reports.
The event was attended by the Head of the Yustinsky RMI Gennady Ochirov and the President of the national foundation for the development and support of culture and science "Bumba Heritage" Saglara Shankieva.
"This place will become a point of attraction for both young people and older people. Of course, this is a very joyful and important event for our neighborhood. I think that by the New Year vacations this is the best present for everyone," Gennady Ochirov noted.
Note that the modernized cinema-room is equipped with new modern equipment, which allows really enjoying quality sound, professional video, and movies in 3D-format.