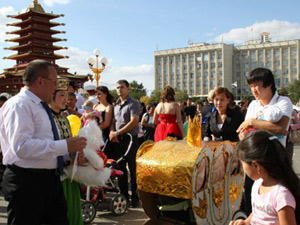 Holidays in the South!
On City Day Elista 2022 there will be a colorful Parade of baby carriages, informed the head of the department of culture and tourism.
Welcome to Elista!
According to the Elista City Day Program, the Parade of baby carriages will begin at 15:00, symbolizing the perfect sidewalks and quality roads and bicycle paths in Elista, reported the city administration.