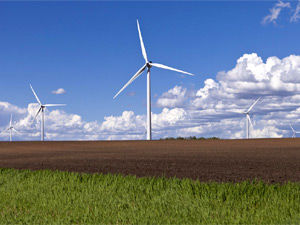 Alternative sources of energy: Green energy [ Ru ]
Agreement on cooperation and construction of wind power plants in Kalmykia was signed
Head of the Republic of Kalmykia Alexey Orlov and General Director of Managing Company "Vetroenergetika LTD", Alexander Chuvaev, signed a cooperation agreement.
The document provides for the construction of wind power plants with a total capacity of up to 450 MW in 2018-2021 in the region.
"Kalmykia has a great natural potential for using renewable energy sources, including wind energy. We are confident that through active collaboration with the regional government, one of the centers for the development of wind power will be created in the country," said Alexander Chuvaev.
"For our region, the development of our own energy is of paramount importance. I am convinced that our cooperation will develop and soon, I hope, we will see our first results," said the Head of the Republic of Kalmykia Alexey Orlov.