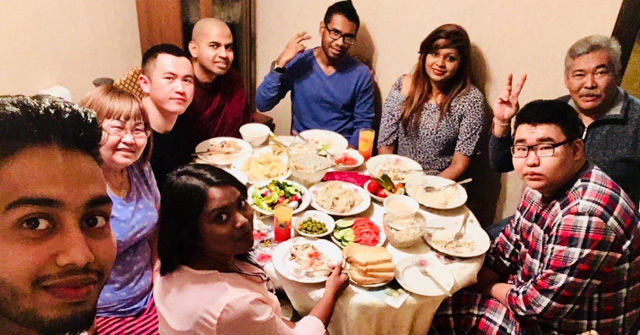 Coming to Kalmykia to receive a higher education is an unusual decision. What made hundreds of foreign students choose Elista? "Most people here are kind, spiritually they are very rich," Luke Kahe shared his observations about the locals. Foreigners told a correspondent of RIA "Kalmykia" why they came to obtain knowledge in Elista.
From Asia and Africa to Kalmykia: How foreigners live in Kalmykia
Author: Veronica Kolesnik
Foreign students in Elista no longer surprise anyone. In recent years, our university has become in demand abroad, especially in Asia and Africa.
In 2017, Luke Kahe came from Côte d'Ivoire (Ivory Coast), a country in West Africa, to Elista for knowledge. Four years ago he was offered a dozen Russian universities, where he could learn the right profession. So Luke ended up in Kalmykia. The Kalmyk State University and many impressions awaited him. Now he is studying at the humanities faculty in international relations.
Kihibiya Hettige Shammi Udayanga, or Shammi for short, came from Sri Lanka to study engineering in Elista. His father also studied in this city, so the choice is obvious. The guy was even thinking of staying here forever, but so far he has no final decision.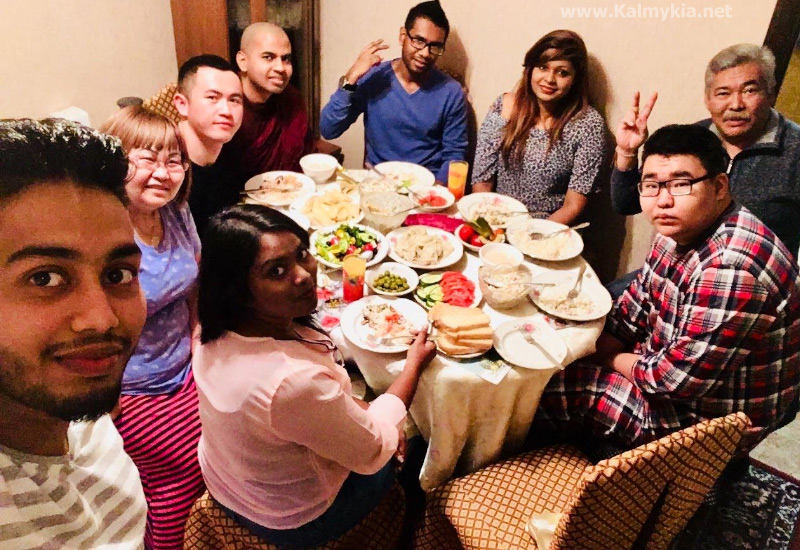 Language barrier
Before coming to Russia, Luke had not heard Russian. As soon as he stepped off the plane in Russia, Luke recalls, he immediately loved the Russian language. He would like to deepen his knowledge of the language because he believes Russian is one of the languages of the future. "As a student of international relations, I think Russian is gold!" – the student shares.
Luke says that Russian is an exercise for the brain. When asked what helps to quickly master the Russian language, the foreigner replied: "It is worth communicating with cultured people more often."
The guy admits that it is difficult for him to pronounce the word "necessary" correctly, and most of all he likes the word "feeling".
Shammi from Sri Lanka did not know Russian upon arrival. He studied Russian for two years at the Kalmyk State University . The most difficult thing in the Russian language for him is the case, and the funniest thing for him in the language is words with a negative connotation.
A Question of Religion "I don't believe in chance. If I am in Elista, then I must get something from this city. Recently, I realize how lucky I am to know about the Kalmyk people. Most of the people here are kind, spiritually they are very rich," shares Luc Kahe.
Luke said that he found a lot in common between Tengrianism (ed. the medieval ethnic religion of the Turkic-Mongolian nomads of the Eurasian steppes and Central Asia) and the tradition of his people. According to him, in Elista there is a unique opportunity to plunge into the Buddhist way of life, so he often goes to khurul (kalmyk temple).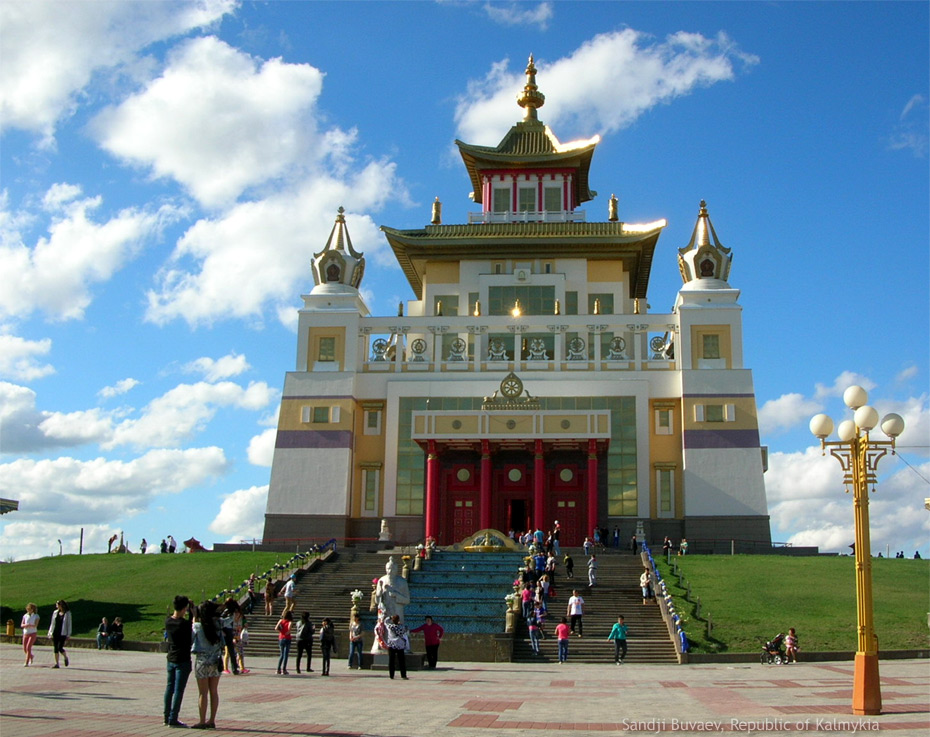 Luke Kahe is a Catholic and he was glad that there was a Catholic church here. "I feel the atmosphere is like at home, the people here are very kind," says the guy.
Shammi likes living in Elista. One reason is religion. He has been practicing Buddhism since childhood, so he is glad that in Elista he can go to khurul. Also, according to him, everything is cheaper in a small town, which means fewer problems. Shammi also shared that he regularly goes to khurul and helps there.
Why among a thousand cities the choice fell on Elista
Luke's acquaintances lived in Elista, and they advised him to study here. He is glad that he made such a decision, here Luke has new friends. Shammi said that the main argument in favor of Kalmykia is the question of religion and low prices.
Mendut and Kalmyk dishes Luke knows a few words in the Kalmyk language. The most important thing, in his opinion, is the word mendut. Of the Kalmyk dishes, I managed to try mahan, dzhomba and dotour. He discovered them thanks to his Kalmyk friends.
Shammi also knows a couple of words in Kalmyk: "mendut", "gem uga", "syan byayatn", "yamaran bianch".
Elista is a boring city
"Elista is considered a boring city, but nevertheless it is possible to develop here. There are libraries and theaters here, that's enough," Luke said.
The guy admits that it is difficult to communicate with local guys because of the language barrier, locals often speak slang, and prejudices about foreign students also interfere.
The climate also affects the relationship between people, – says the foreigner, – people have strict and serious faces, as it is often cold. After a three-year stay in Russia, the guy managed to adapt to the cold.
Shammi admits, he didn't know about Kalmykia before, but he heard about Russia. The guy managed to travel around Kalmykia and other regions of Russia, so he never gets bored here. Shammi's favorite place in Elista is khurul.