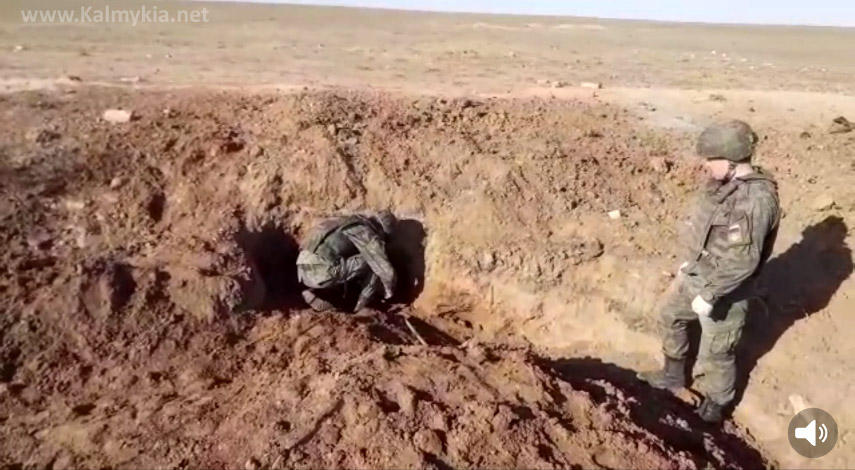 Dangerous territory 10 hectares Ru
Military warehouse in Republic of Kalmykia
In Kalmykia, sappers have begun demining an underground artillery warehouse.
In Kalmykia, the South Military District's Engineer and Sapper Team extracted about 200 shells and other explosive objects from underground dugouts. In 1942, a Nazi German rear support point with artillery stores and a network of underground dugouts was located on this location.
"The total area of the area where shells, hand grenades and mortars can be found exceeds 10 hectares. Sappers continue demining," said the press service of the Southern Military District.
All detected explosive objects will be destroyed on site by blasting.
According to local residents, these places have long been considered dangerous for land use, as in the late 1980s there were cases of explosion of agricultural machinery and livestock.
It should be noted that last year in Kalmykia, more than 800 explosive objects of the Great Patriotic War era (Second World War) were neutralized by sappers.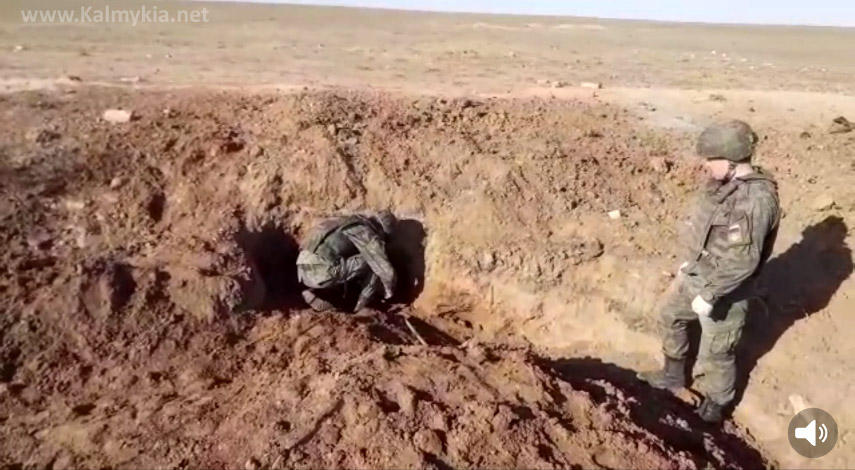 Republic of Kalmykia, Southern Russia