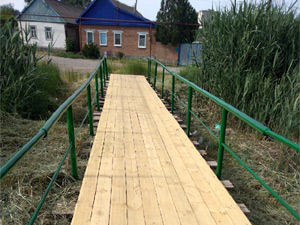 Documentation for reconstruction of emergency bridges
LLC "IngProjectStroy" has developed design and estimate documentation on reconstruction of three emergency bridges situated in the territory of the Republic of Kalmykia.
In September, tenders will be announced and contractors will be chosen for overhaul of the bridges.
According to Anton Rubanov, minister of construction, transport and road economy of Republic of Kalmykia, the department will make all efforts in order that the project documentation on another six bridges would be ready by the end of this year and on the remaining nine bridges – by the end of the third quarter of 2023.