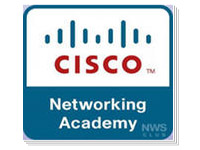 March 31 lessons in the Training Center "Academy Cisco" for schoolchildren finished. Period of training is 3 months, reports Information Department of KalmykiaNews.
In structure of the first set – students 8-11 Elista schools, lyceums, gymnasiums. With instructor Tagirov Michael Okaevich guys have undergone "IT Essentials: PC Hardware and Software PC."
The program gives an idea about the features of the hardware and software components, as well as the best methods of maintenance and security issues.
In addition, the training module provides sections on laptop computers, printers and scanners, the networks and communication skills.
Cisco Networking Academy uses an electronic model of education (e-learning), which combines Web-based training with the training under the guidance of teachers. Upon completion of the course the young students pass the exam online.
Successfully pass the test will receive an international certificate of completion of the course of the Academy of Cisco.
Cisco
Elista, Kalmykia