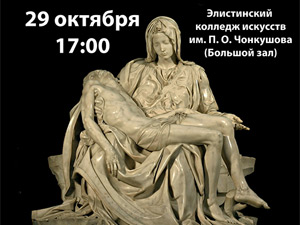 October, 29 "The Stabat Mater" in Elista, capital of Republic of Kalmykia.
The Stabat Mater is a 13th-century Catholic hymn to Mary, which portrays her suffering as Jesus Christ's mother during his crucifixion.
The Stabat Mater was well known by the end of the 14th century and Georgius Stella wrote of its use in 1388, while other historians note its use later in the same century. In Provence, about 1399, it was used during the nine days processions.
Sir Karl William Pamp Jenkins, CBE (born 17 February 1944) is a Welsh musician and composer known for "Adiemus", The Armed Man and his Requiem.
For the bulk of his early career Jenkins was known as a jazz and jazz-rock musician, playing baritone and soprano saxophones, keyboards and oboe, an unusual instrument in a jazz context. He joined jazz composer Graham Collier's group and later co-founded the jazz-rock group Nucleus, which won first prize at the Montreux Jazz Festival in 1970.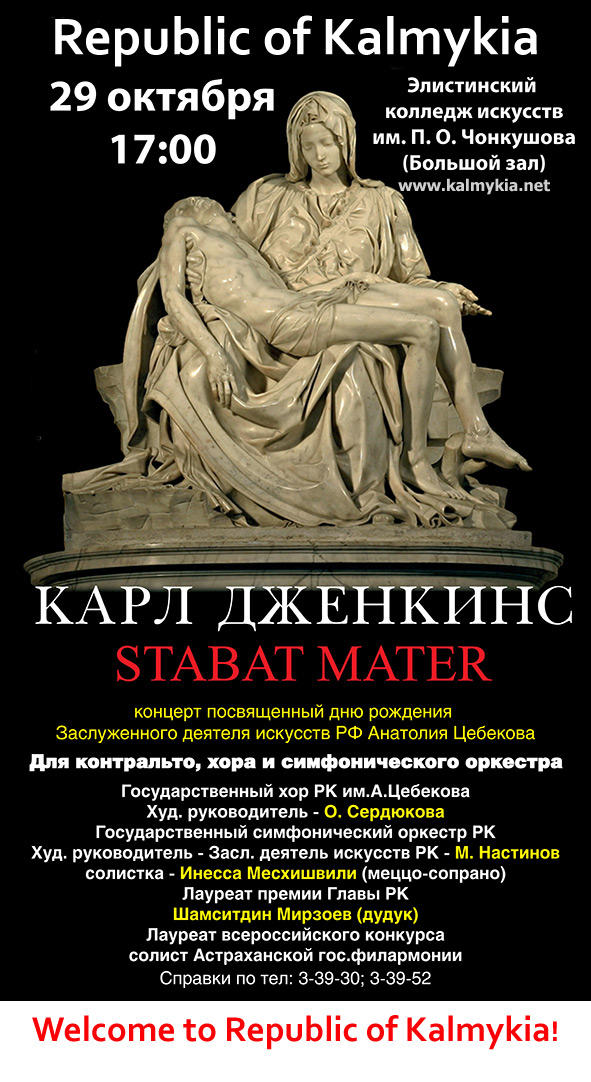 South of Russia
Elista, Republic of Kalmykia