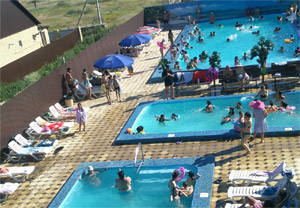 Today residents of rural districts of Elista take part in regional Summer Country Sport Games. The program consists of arm wrestling, volleyball, kettlebell lifting, track and field athletics, ping pong, sport family competition and tugging war.
According to up-coming results, the regional team of the Republic of Kalmykia will be formed to participate in final competition of XI National Summer Country Sport Games in Saratov on July 15th and 21th.
Overall, three thousands sportsmens from non-urban area all over the country are supposed to compete on the final stage.
The idea of The Games is to develop conditions for phisical activity and sports in villages and to encourage rural workers to do sport.
Republic of Kalmykia