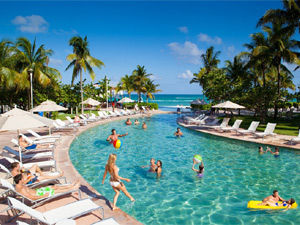 The Bahamas, known officially as the Commonwealth of The Bahamas, is a country within the Lucayan Archipelago of the West Indies in the Atlantic. It takes up 97% of the Lucayan Archipelago's land area and is home to 88% of the archipelago's population.
The archipelagic state consists of more than 700 islands, cays, and islets in the Atlantic Ocean, and is located north of Cuba and northwest of the island of Hispaniola (split between Haiti and the Dominican Republic) and the Turks and Caicos Islands, southeast of the U.S. state of Florida, and east of the Florida Keys.
The capital is Nassau on the island of New Providence. The Royal Bahamas Defence Force describes The Bahamas' territory as encompassing 470,000 km2 (180,000 sq mi) of ocean space.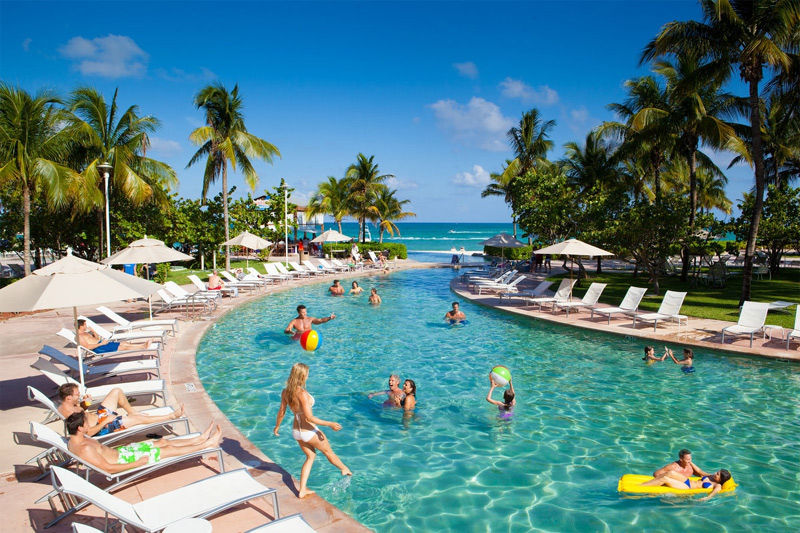 Tourism in the Bahamas
The Bahamas welcomed the new millennium with a travel and tourism renaissance. A change in government in 1992, an adjustment in marketing strategy and a $2.0 billion investment in the island's infrastructure has helped re-invent the destination for leisure and business travelers.
The Bahamas relies heavily on tourism to generate most of its economic activity. Tourism as an industry not only accounts for about 50% of the Bahamian GDP, but also provides jobs for about half of the country's workforce. The Bahamas attracted 5.8 million visitors in 2012, more than 70% of whom were cruise visitors.
After tourism, the next most important economic sector is banking and offshore international financial services, accounting for some 15% of GDP. It was revealed in the Panama Papers that The Bahamas is the jurisdiction with the most offshore entities or companies in the world.
Bahamas Pig Beach

Tropical storms and hurricanes occasionally impact The Bahamas. In 1992, Hurricane Andrew passed over the northern portions of the islands, and Hurricane Floyd passed near the eastern portions of the islands in 1999. Hurricane Dorian of 2019 passed over the archipelago at destructive Category 5 strength with sustained winds of 298 km/h (185 mph) and wind gusts up to 350 km/h (220 mph), becoming the strongest tropical cyclone on record to impact the northwestern islands of Grand Bahama and Great Abaco.
Spearfishing: